!- Andrada Lazar ->
France
Description of the country
France, officially the French Republic, is a country located in western Europe. The national language is french. The largest city and the capital is Paris, the city I have visited. The country has a population of more than 67 million people. France is part of the European Union which consists of 28 member states. My family and I visited this country in 2013. We visited Paris, the capital of the country. We only stayed there for 3 days which was not so long. Even though we did not spent a lot of time in the city, we had time to visit the Eiffel Tower, The Arc de Triomphe and the Catacombs of Paris.
Some pictures of my trip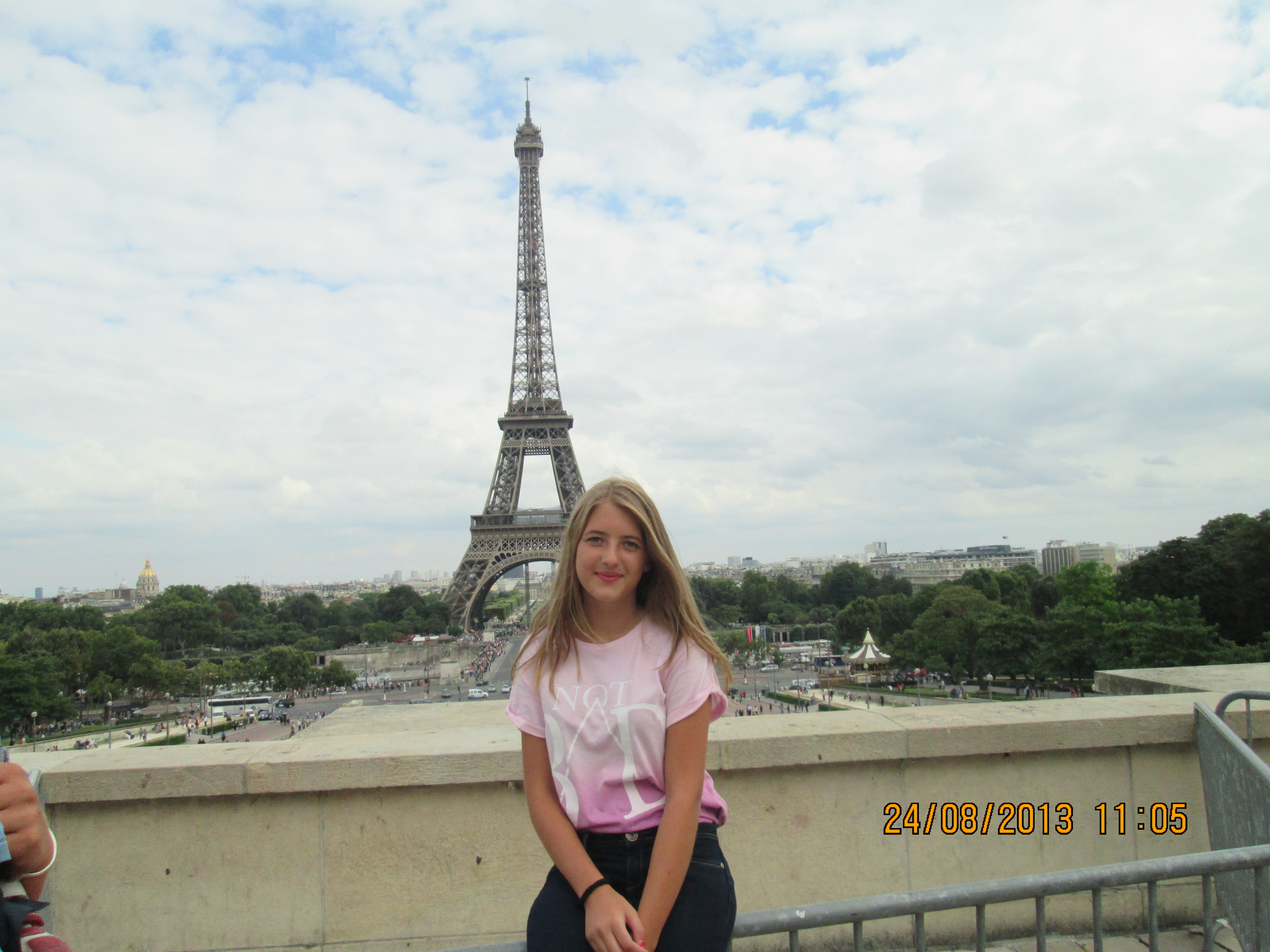 This is a picture of me in front of the Eiffet Tower which was built in 1889. It is a very nice architecture that everyone should see at least once in their life. After taking that picture, we went up the tower. The view was amazing.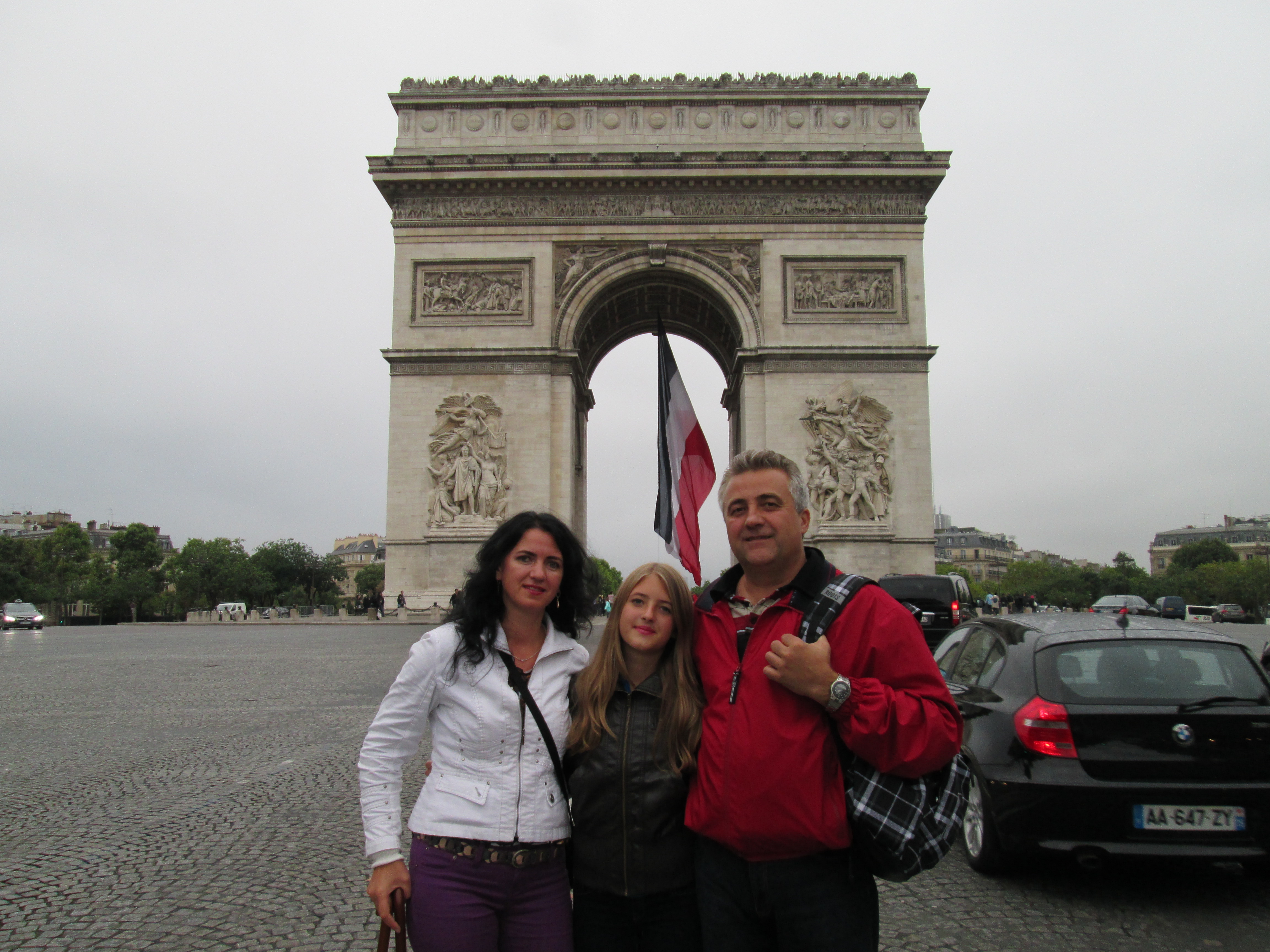 This is my family and I in front of The Arc de Triomphe. In Bucharest, Romania's capital, there is a reproduction of this building which we saw before. I was nice to see both because we could compare them.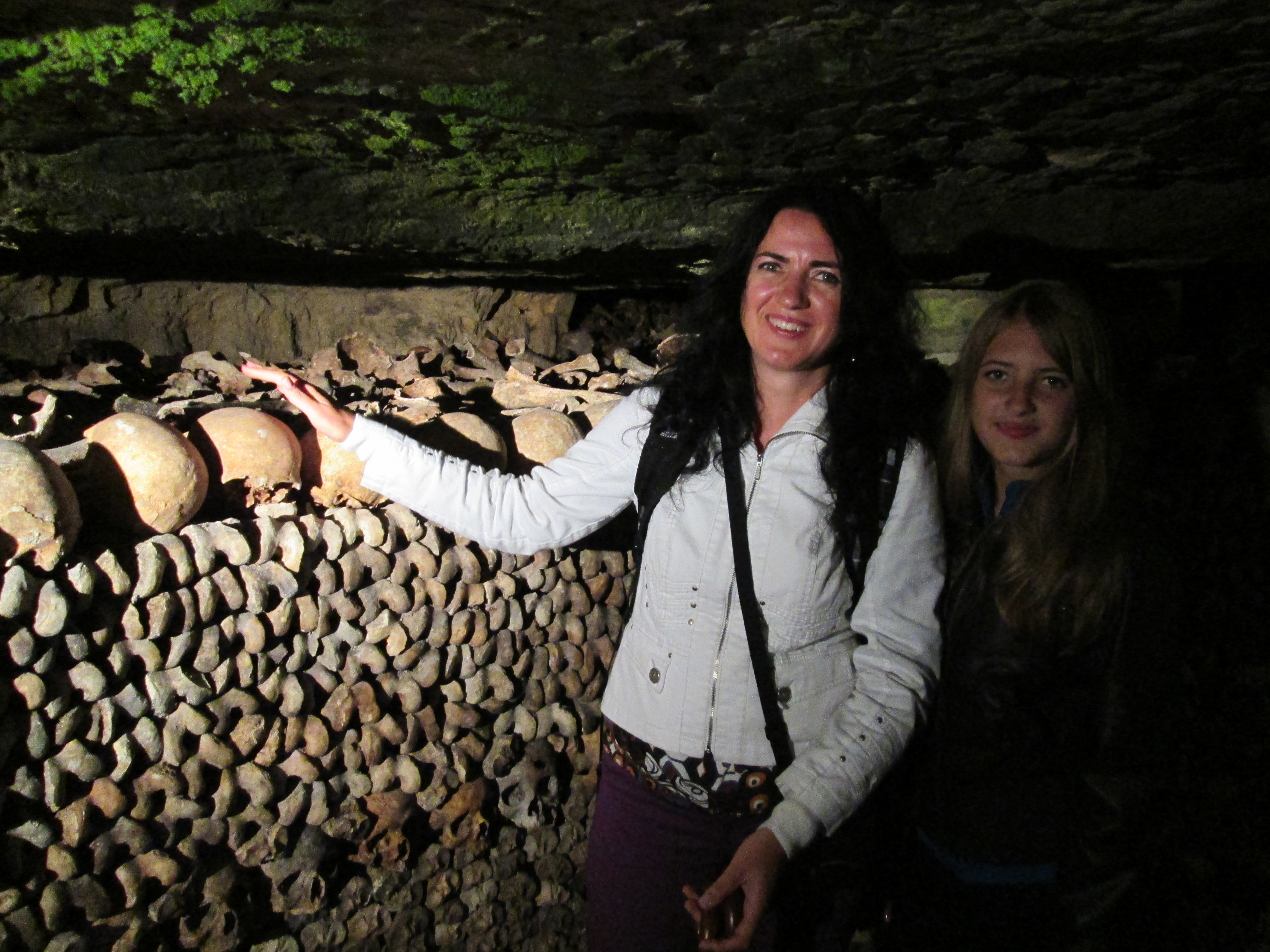 This last picture of my trip to Paris is a picture taken at the Catacombs of Paris. Catacombs are underground ossuaries which hold the remains of more than six million people. It was established in 1810 which is a long time ago. If you ever go to Paris, it is a very interesting thing to see.