!- Andrada Lazar ->
Dominican Republic
Description of the country
Dominican Republic is a country situated in central America in the Caribbean region. The national language is Spanish and the country has a population of more than 10 million people. The largest city and the capital is Santo Domingo. When I went to Dominican Republic last spring break with my best friend and her family, we went to a hotel located in Puerto Plata, a city located northeastern.
Some pictures of my trip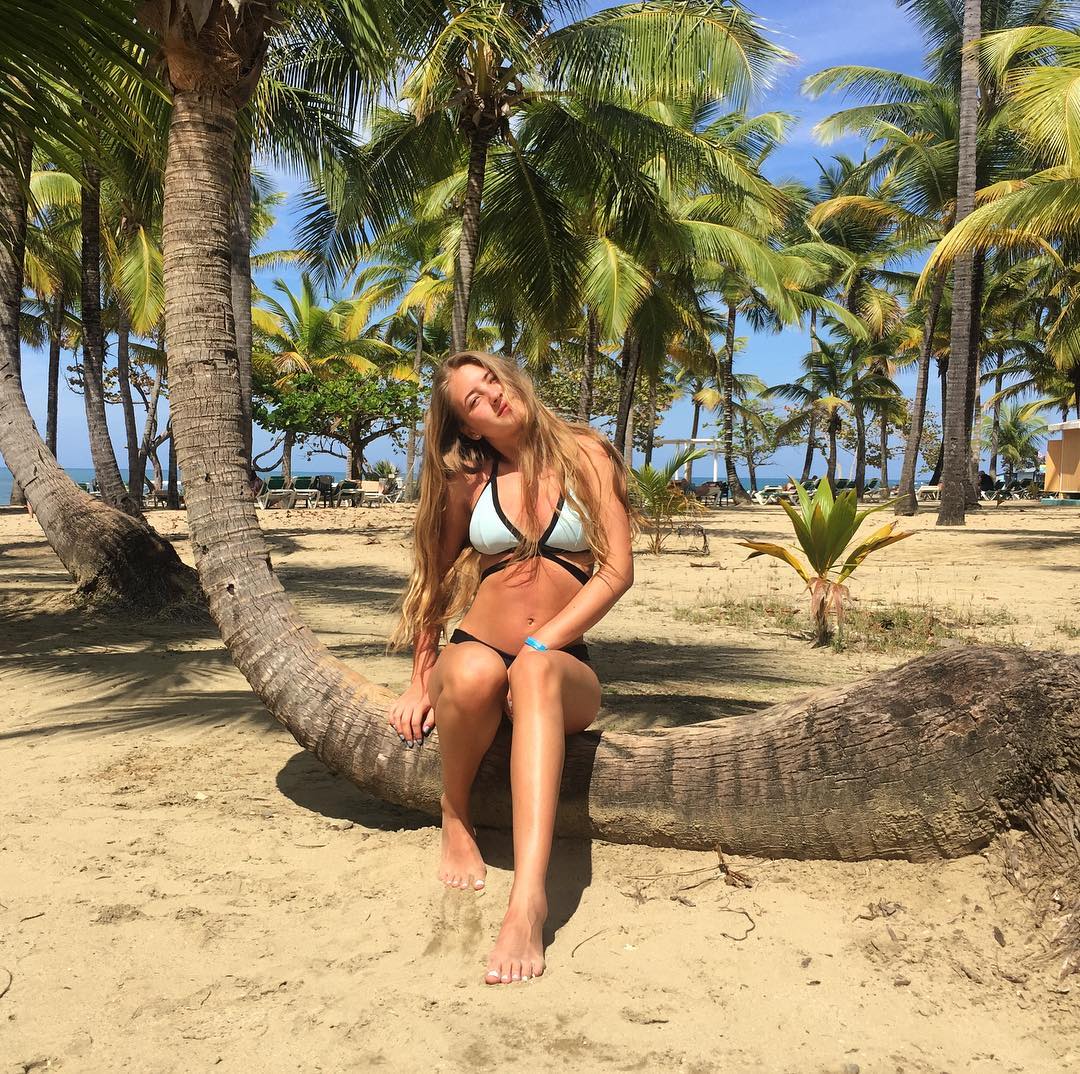 This is a picture of me at the beach in Dominican Republic. What makes Dominican Republic's beaches special is the long palm trees located on the beach.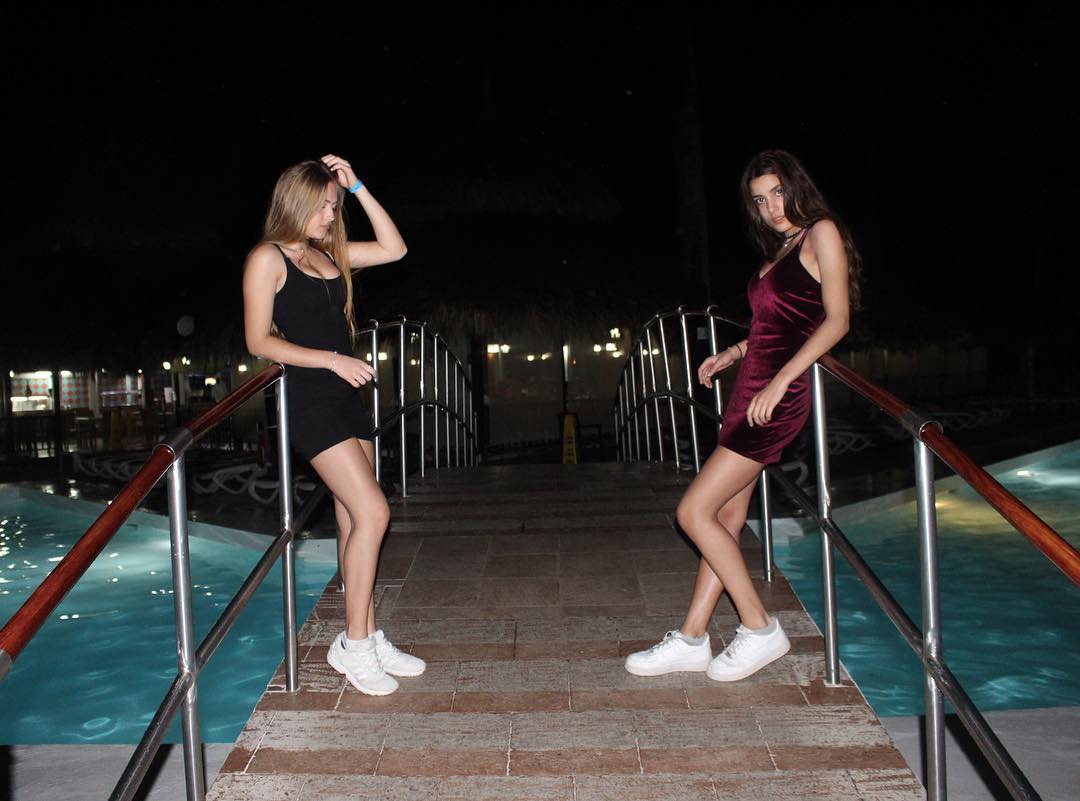 This is a picture of my friend and I at night on a little bridge in the resort. The 4.5 stars resort we went to was really big and had a lot animation. We made a lot of friends and we even found 3 Dawson College students!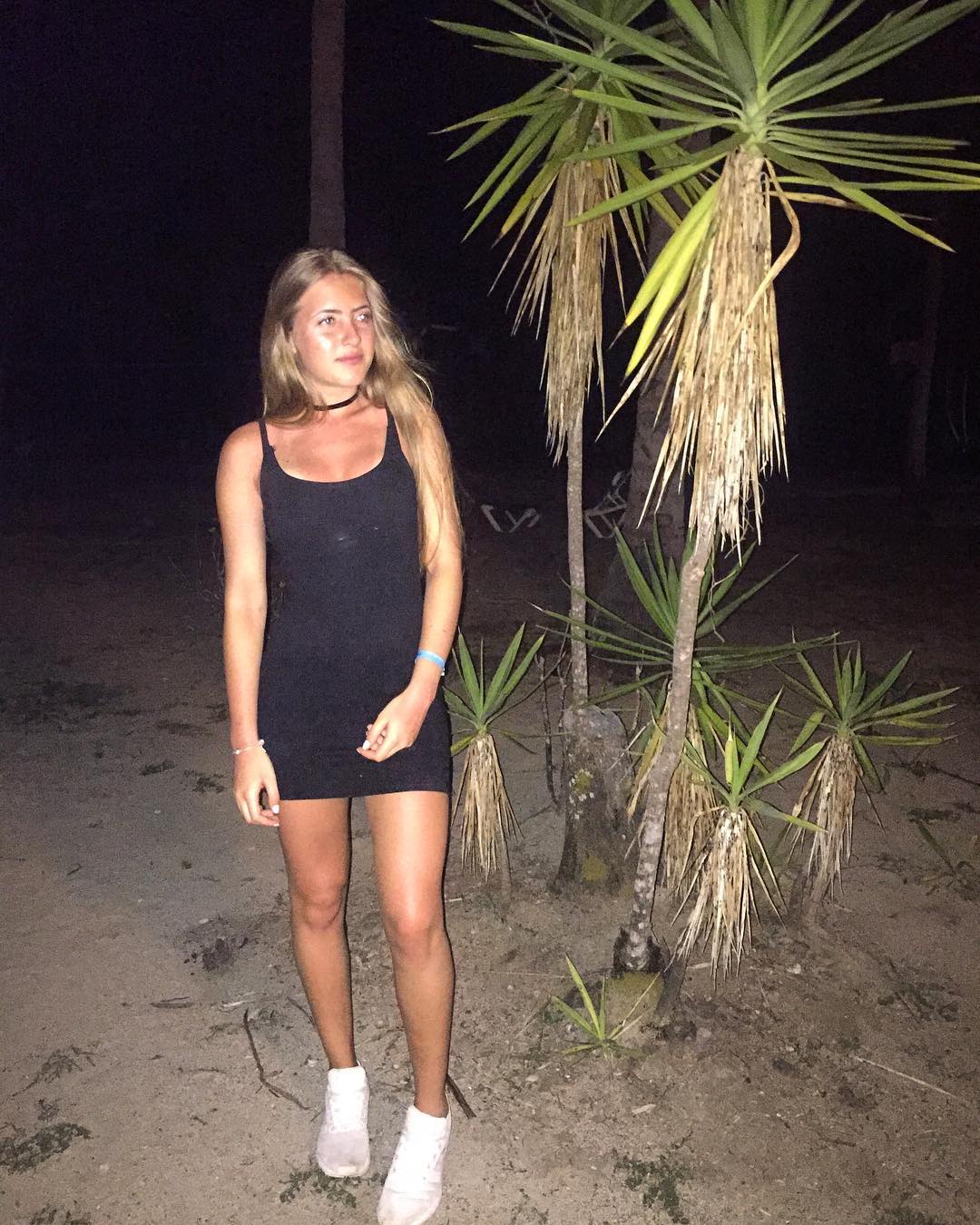 This is a picture of me on the beach at night.I found the palm trees very cute so I took a picture with them. Overall, Dominican Republic is a really nice country with friendly people. I am returning during this winter break.